Experience Freedom!
The KDE® Community is an international technology team dedicated to creating a free and user-friendly computing experience, offering an advanced graphical desktop, a wide variety of applications for communication, work, education and entertainment and a platform to easily build new applications upon. We have a strong focus on finding innovative solutions to old and new problems, creating a vibrant atmosphere open for experimentation.
Learn more...
Plasma 5.5.4 Released
26 January, 2016. Plasma 5.5.4 release.
KDE Releases Applications 15.12.1
12 January, 2016. KDE ships KDE Applications 15.12.1.
KDE Releases Frameworks 5.18.0
9 January, 2016. KDE ships monthly release of KDE Frameworks 5, our modular Qt libraries.
View
more announcements...
Application Spotlight
KJumpingCube is a simple dice driven tactical game. The playing area consists of squares containing points. Players move by clicking on either a vacant square, or on own square.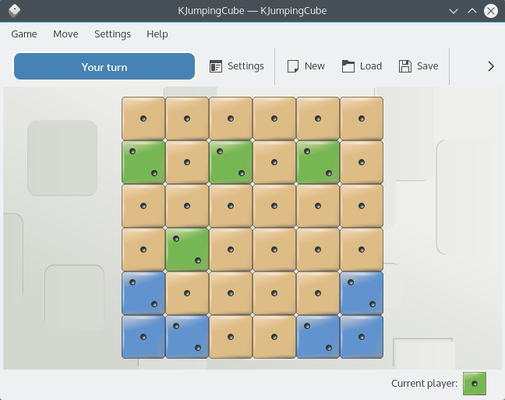 KDE Patrons